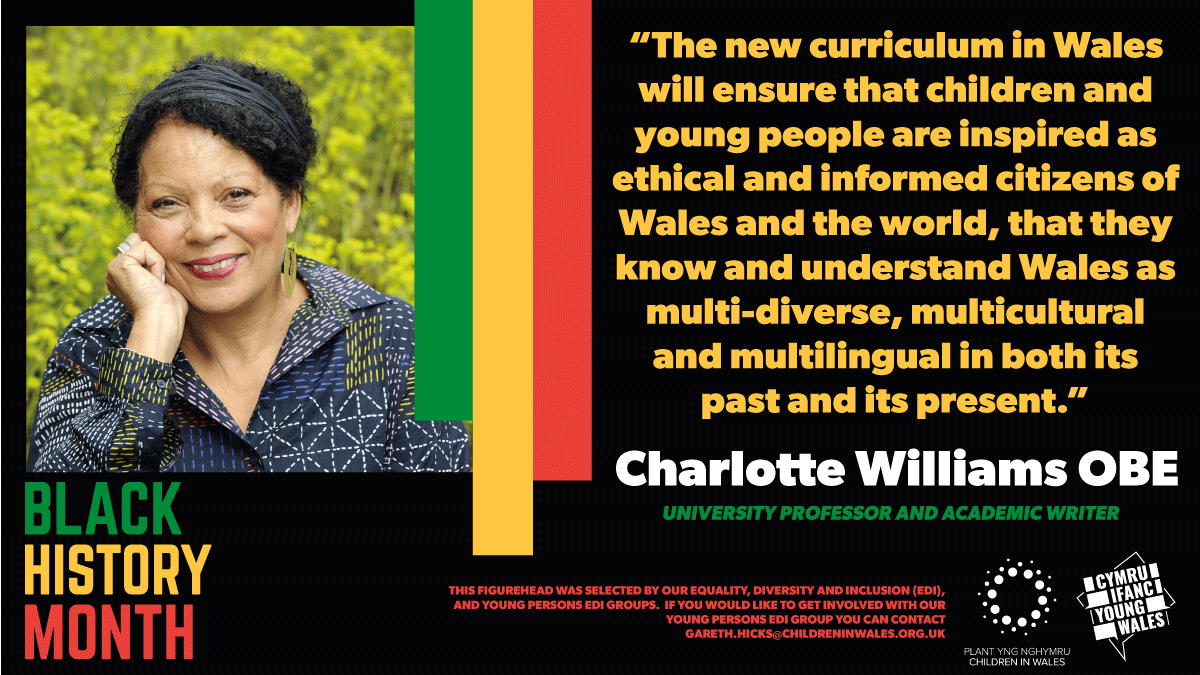 Hi Charlotte, can you tell our readers who you are and a bit about your background?
My name is Charlotte Williams and I grew up in Llandudno in north Wales. I was six years old in 1960 when the world seem to change very fast….in the 60s we came to understand the civil rights movement in America and how the injustices towards black people continued in the present day at home and away.
and what is your main job role?
I am an academic and writer and I work as a University Professor.
My subject is social policy – that is a discipline which considers the policies governments and others make that affect our wellbeing and welfare. I do research, write books and articles and I have been involved in teaching university students for over 30 years.
What made you get in to the line of work and how does it make you feel? What keeps you doing this work?
I used to be a social worker and then I got interested in teaching and training social workers and other professionals. I am now associated with Bangor University but I have worked in many countries across the world, most recently in Melbourne, Australia.
Under the UNCRC Article 30, Every child (children from minority or indigenous groups) has the right to learn and use the language, customs and religion of their family, whether or not these are shared by the majority of the people in the country where they live.
How important is this (article 30) for young people in relation to Black History Month (BHM)?
The UNCRC statement Article 30 is a fundamental human right, a civil right and a political right. Children should be enabled to have a say in things that affect them, be enabled to participate in decisions and in the social and cultural life of their country and be free to value and celebrate the languages and customs of their heritage. Sadly, this isn't the experience of many black and minority children in Wales who find themselves excluded or caught up in binary thinking – us/them, we/other. The focus of Black History Month is the recognition and celebration of diverse cultures in Wales and learning for us all on how these cultures make and shape Wales today.
What is your view on BHM?
We have rich and diverse histories in Wales that interweave and combine to create our Welsh history. BHM assists us to see how Black and Minority Ethnic people have contributed to the development of Wales through their hard work, cultural and social gifts, their stories and experiences. I want all children in Wales to have their education enriched through an understanding of these stories. The new curriculum in Wales will ensure that children and young people are inspired as ethical and informed citizens of Wales and the world, that they know and understand Wales as multi-diverse, multicultural and multilingual in both its past and its present.